About EPIC Office Solutions
Epic Office Solutions is a family-owned company serving businesses of all sizes with quality printer and copier services.
Our team has been in the office equipment industry for over 27 years.
Contact us today to get a quote or learn more about our services.
cliff kilman
CEO/Owner
Cliff Kilman has worked in the office equipment industry for over 25 years.

He started out as a service technician before making the move to sales back in 1998.

Most of Cliff's career took place in East Texas before he branched out into Waco, Fort Worth, Jacksonville, Florida, and other areas throughout the US.

Cliff and his business partner, Mark Allen, started Epic Office Solutions to provide an alternative to the current business model in the marketplace for businesses and their office equipment purchases. That's how Epic Office Solutions was born.

Cliff lives in Arp, TX with his wife, Melanie. They have 5 children: Mallory, Maddie, Miranda, Carson, and Conner, plus one grandson, Noah.
mark allen
President/Owner
Mark Allen has over 10 years of leadership and experience in the home health and hospice industry. Mark owned Hospice Connection and functioned as the President/CEO before the agency was acquired by Traditions Health in early 2019.

Before opening Hospice Connection, Mark held many sales and leadership positions in multiple home health and hospice companies.

Mark and his wife Cori reside in Bullard, Texas. They have two boys, Colton and Drake.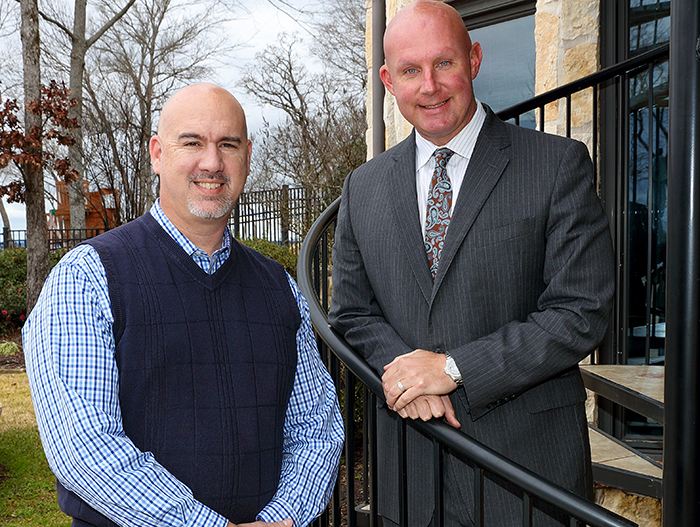 GET A QUOTE
If you're looking for copier and printer leasing services for your office, contact Epic Office Solutions today. We look forward to serving you.